This month in the spotlight: the Hermes Bolide
The Hermes Bolide is one of Hermès' classics. The size ranges from a 15 cm mini to a 50 cm travel version.  Similar to the Hermes Kelly, the Bolide is also equipped with a strap.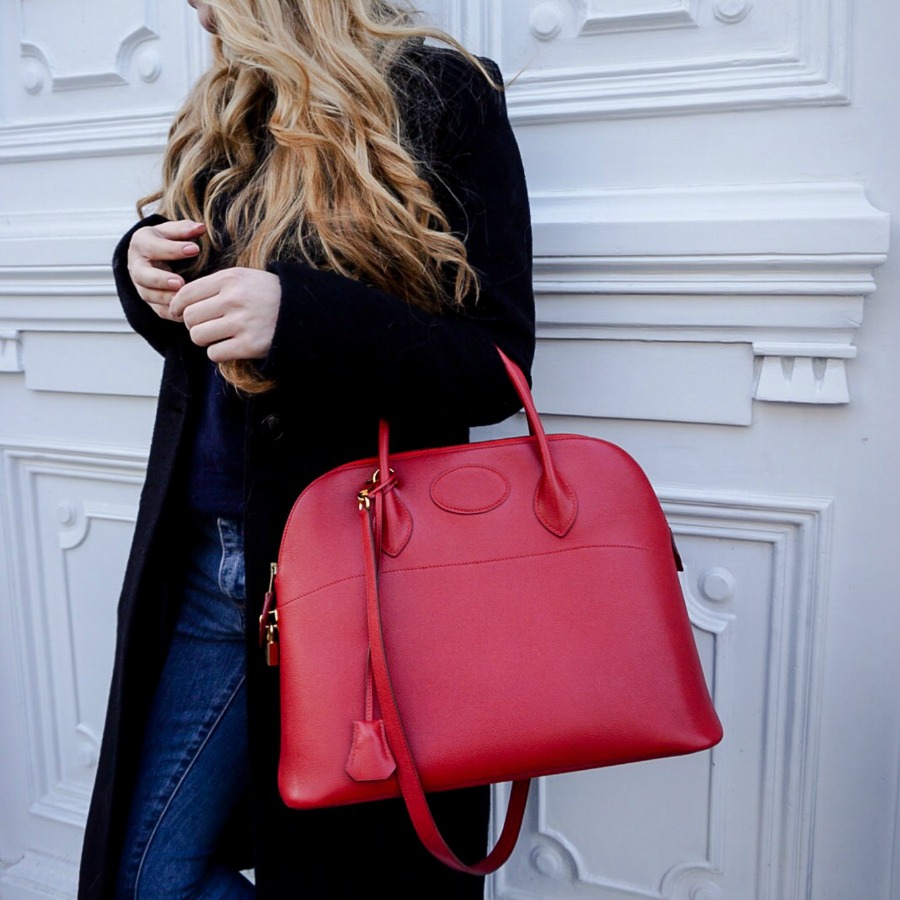 All of us Hermes aficionados know of the Hermès Birkin & Kelly. In this monthly blog we celebrate less known Hermès handbag designs that have been created by generations of craftsman at Paris' 24 Rue du Faubourg Saint-Honoré. Some models are still in production today, but others are relics of Hermes history. Since many Hermes bags have not yet gotten the recognition they deserve, we felt a podium was long overdue.
Do you have a Hermes bag that you'd like to see in the spotlight?
Connect with us if you would like to see a particular Hermes bag in the spotlight or have questions of your own about vintage Hermes and/or pre-loved Hermes bag(s).
See you next month.