This month in the spotlight: the Hermes Jige
The Hermes Jige is one of Hermès' more classic of clutches, the H that hides the flap is iconic for the Jige. In recent years, Hermès had some minor cosmetic surgery done to the Jige. The end result was the Jige Elan. But more on the Jige Elan in a later post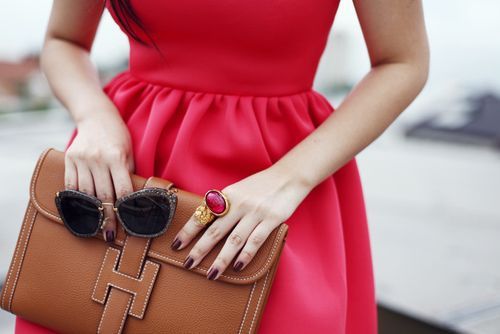 All of us Hermes aficionados know of the Hermès Birkin & Kelly. In this monthly blog we celebrate less known Hermès handbag designs that have been created by generations of craftsman at Paris' 24 Rue du Faubourg Saint-Honoré. Some models are still in production today, but others are relics of Hermes history. Since many Hermes bags have not yet gotten the recognition they deserve, we felt a podium was long overdue.
Do you have a Hermes bag that you'd like to see in the spotlight?
Connect with us if you would like to see a particular Hermes bag in the spotlight or have questions of your own about vintage and/or pre-loved Hermes bags.
See you next month.